We love our girls. They make all this possible. Our girls are first and foremost our pets and part of the family. They live with us in the house and are curled up with us on the couch in the evenings as well as going places with us. 
Our girls get top notch care, they get a diet of Raw food as well as high quality Fromm kibble and NuVet vitamins. They have all gone through extensive health testing and are free of genetic problems that can be tested for. We also provide them with great prenatal care with a dedicated reproduction Veterinarian. This is important because many Vets do not have a lot of experience in this area. It starts with progesterone tests to find optimal breeding dates. Then they get prenatal checkups including ultrasound and predelivery Xray, this gives us vital information on the health and number of puppies expected. It also can pick up any potential health problems for mom or babies. If anything, unforeseen happens our vet is on call and already familiar with our girl and has the expertise to give the help she needs. 
Our girls are our cherished pets and we do everything possible to make them health and happy.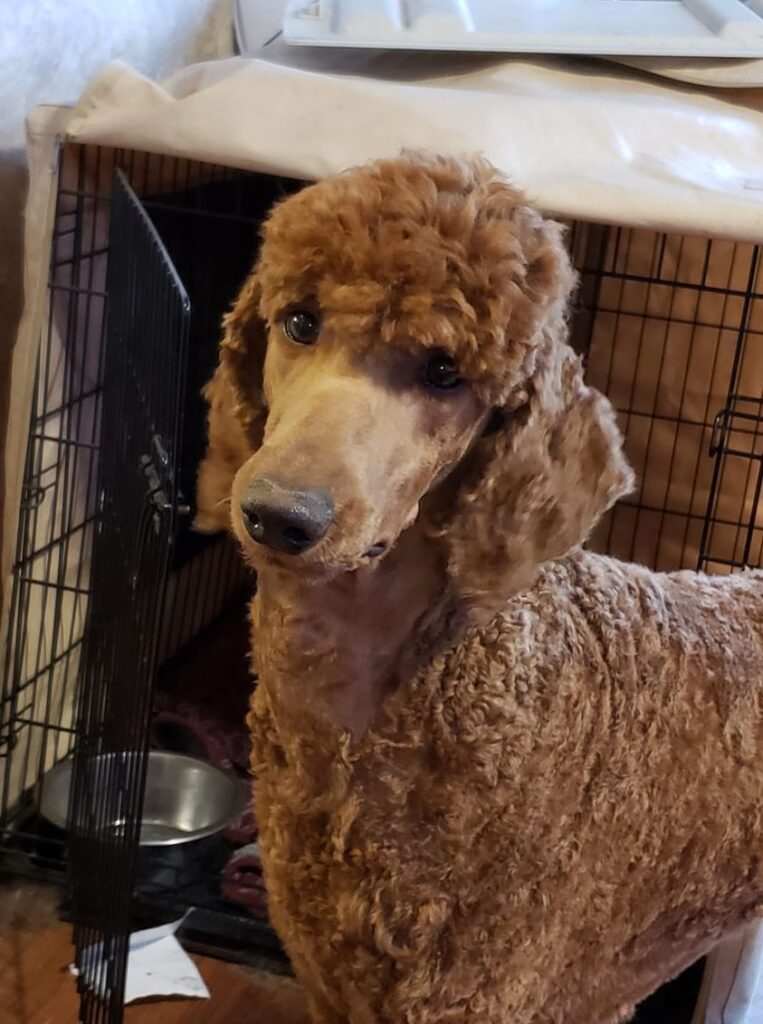 Chloe
Chloe is out of our girl Penny and Harbor's boy Marco. Marco is the first AKC Red Grand champion. She has a very sweet laid back temperament, Beautiful structure and of course nice red color. She is a cuddle bug and Greg's shadow frequently laying in the recliner along side him.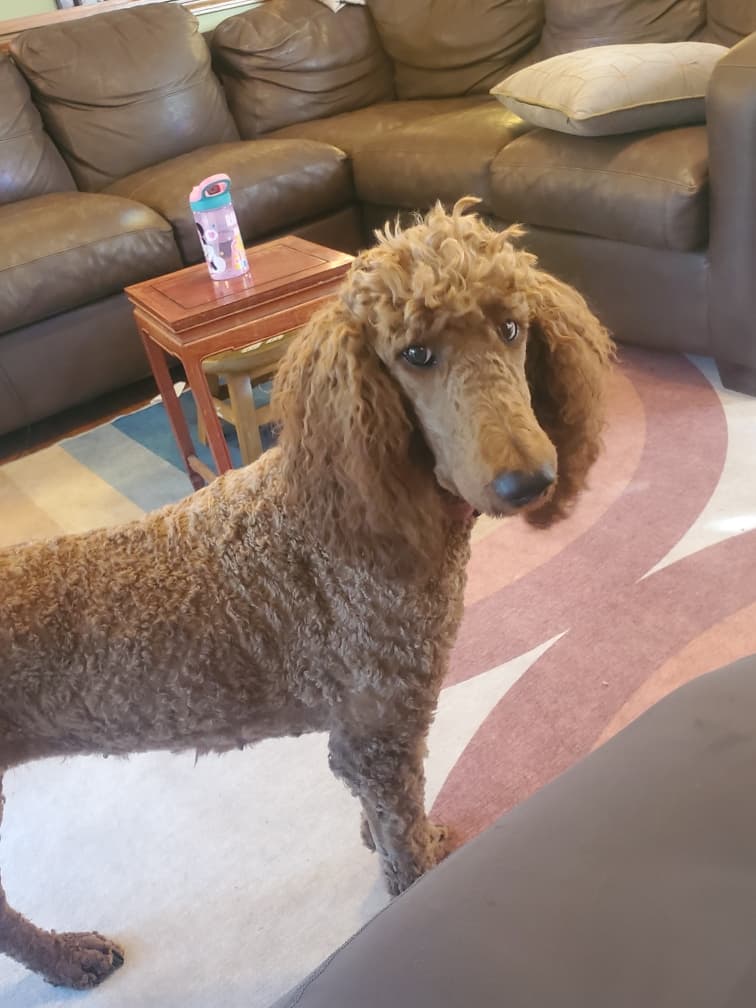 Libby
Libby is sweet, laid back and a wonderful mother. She love the grandkids and gets along well with other pets. She has nice structure and a solid temperament.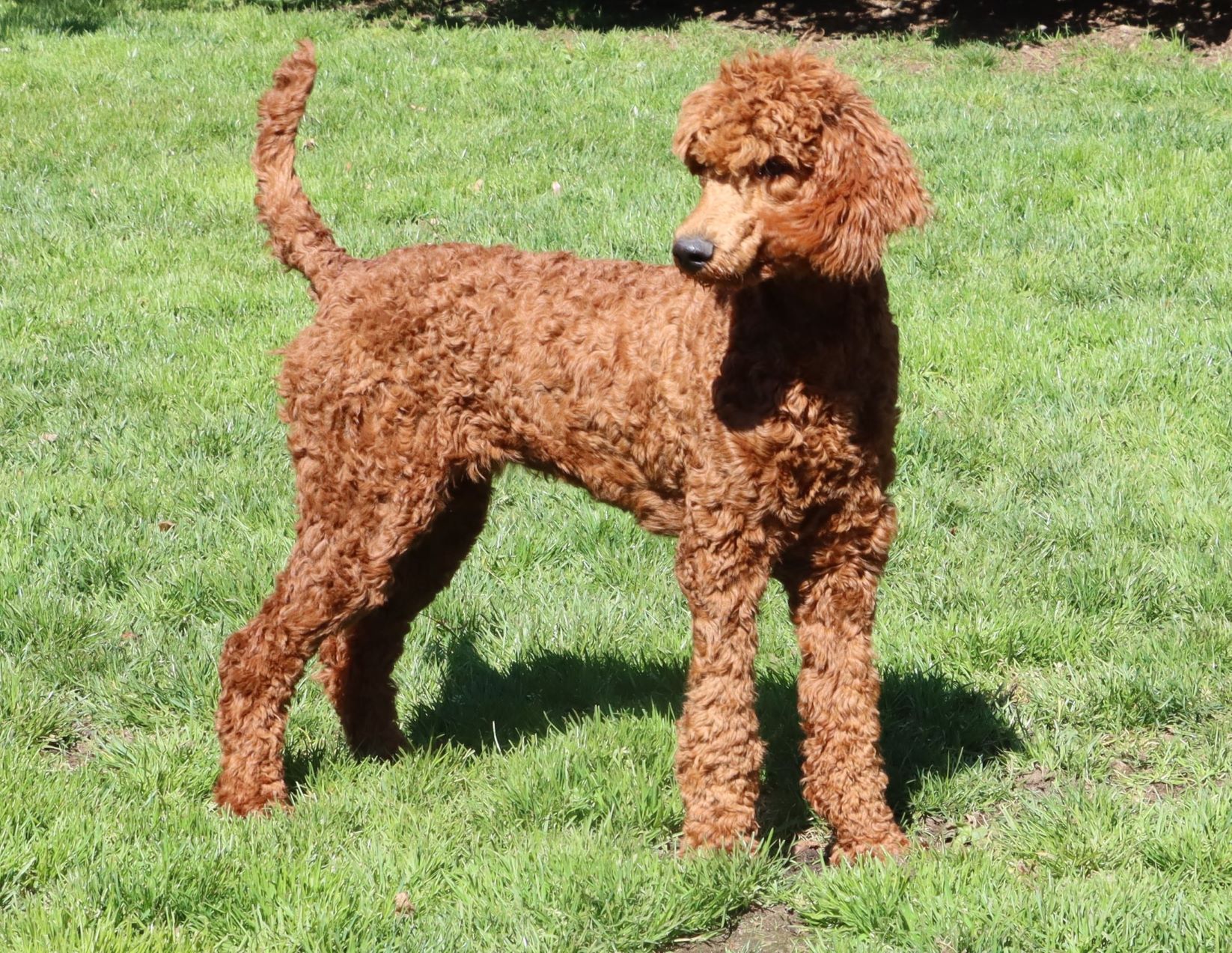 Rosie
Rosie is a very dark red she has a sparkling "look at me" personality, She is very athletic and can jump and turn on a dime. She love playing with kids and other dogs and is playful and energetic as well as being very calm and gentle.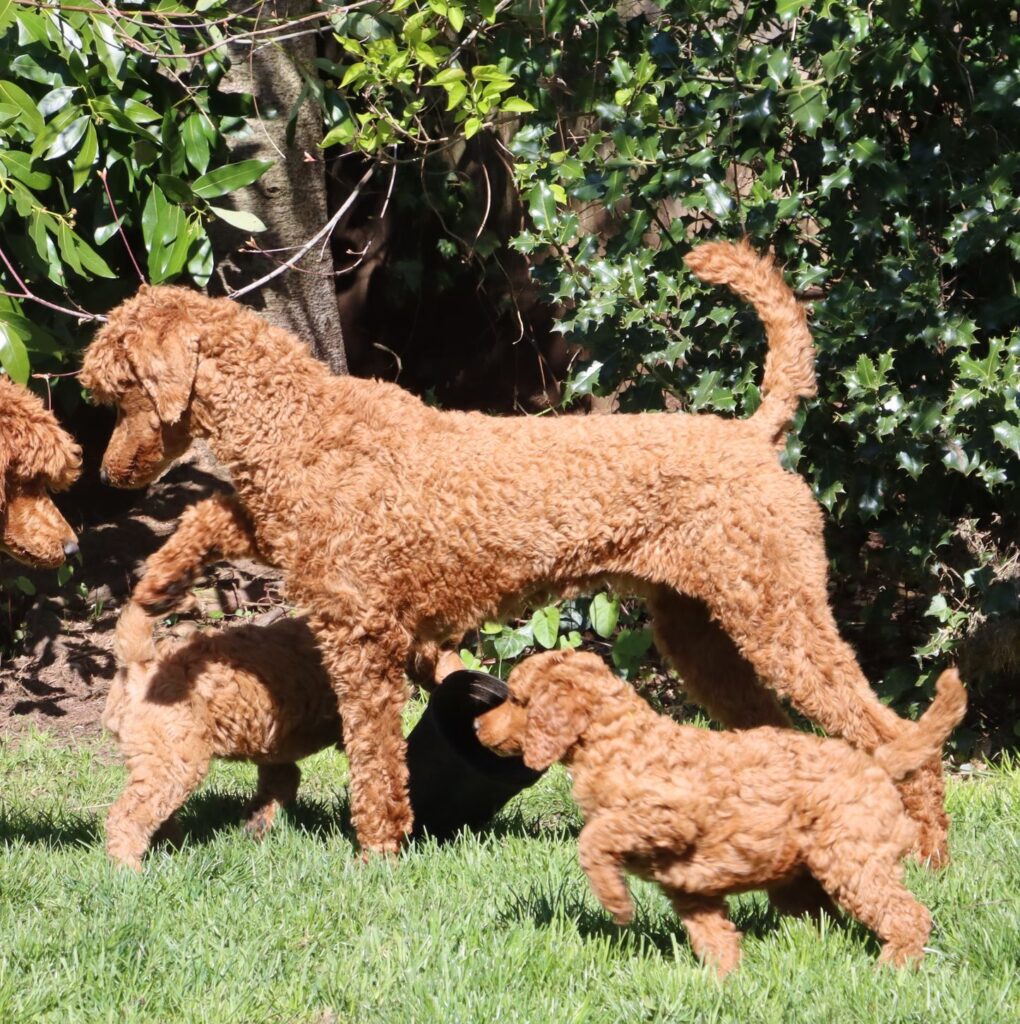 Lucy
Lucy loves puppies and children. She has excellent structure and a rock-solid temperament. She is just a sweetheart, smart and full of mischief.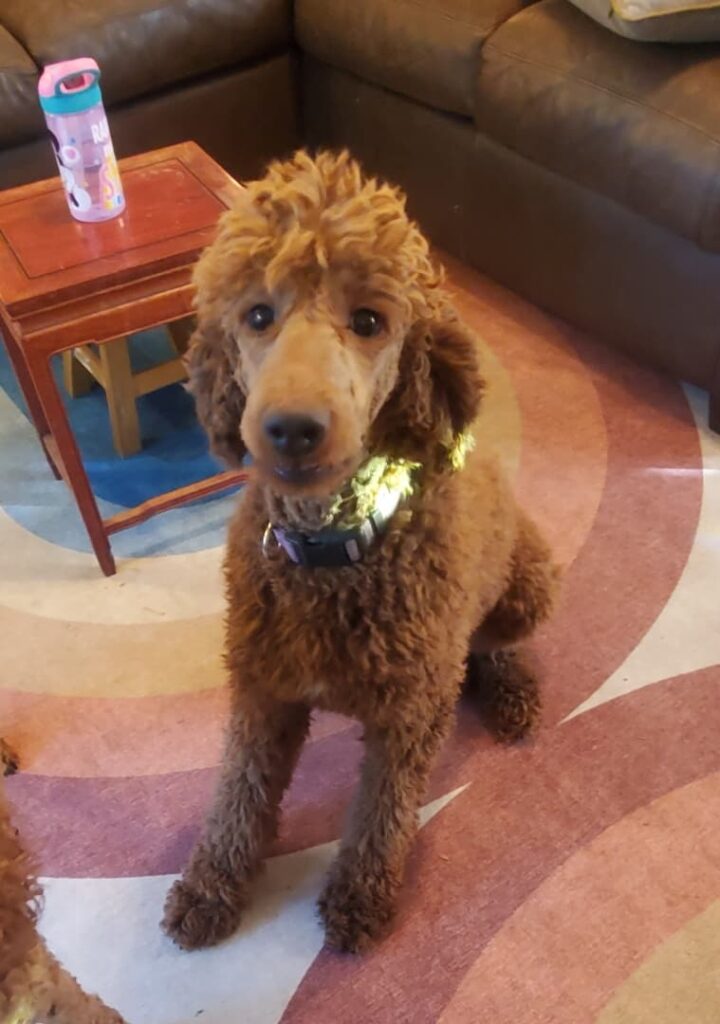 Bobby
Our girl Bobby, She is confident, outgoing, She loves kids and other pets and has beautiful dark red color with a beautiful structure. She is out of show dogs and working lines dogs. Bobby is also the sister to our girl Lucy.