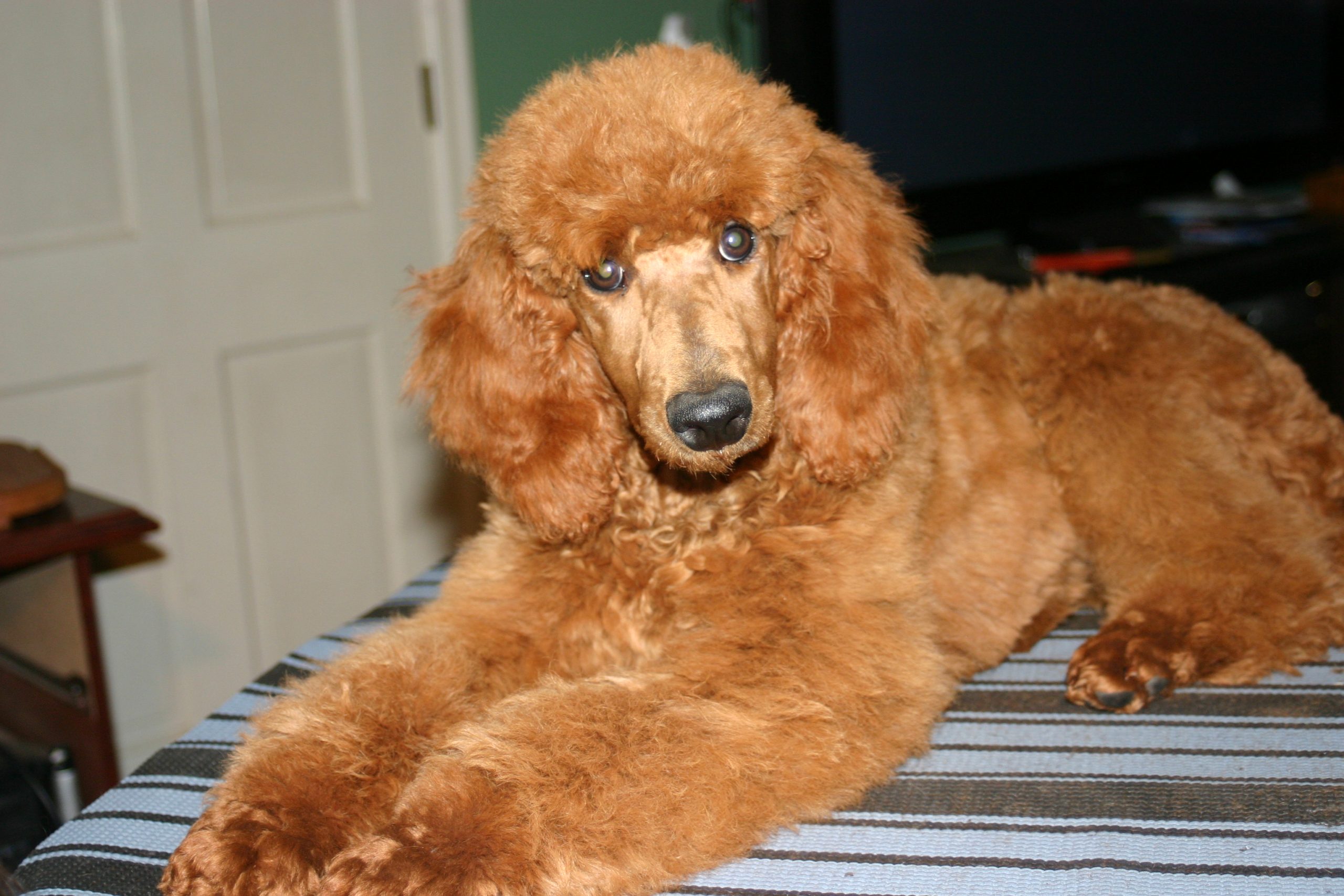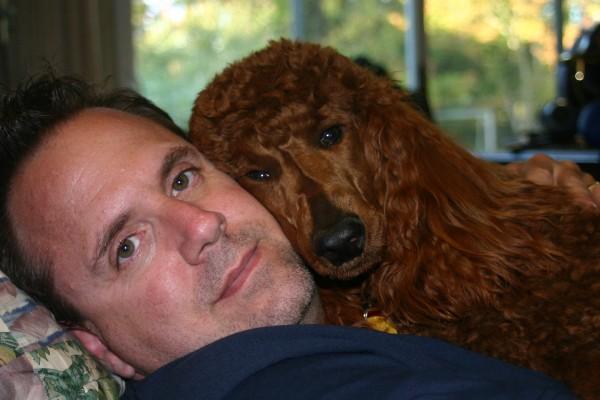 GingerBred Poodles

is a labor of love. It all started with a puppy named Ginger given to me by my husband Greg as a Christmas present. We got Ginger from our dear friends Dona and Tony Mathews (Harbor Poodles) in Gig Harbor. The name GingerBred is a nod to our foundation girl Ginger because our line was bred from Ginger.

GingerBred Poodles is located in Tacoma WA in the Great Northwest. This is very much a family affair. My daughter Heather and my son in law Cody have joined us in our endeavor. They are involved in raising the puppies, grooming, and planning the future litters. Heather and I have gone to many classes on correct structure, Health concerns in the standard poodle and grooming events all in an on going effort to produce sound healthy pets. My daughter Aubree is my tech person. She keeps the website up dated and running smoothly. My youngest child Sam is not that interested in the dogs except to love on them but they help out when and where they can. They also do the poop patrol a much needed and appreciated job.

We are a small breeder with only 1 or 2 litters a year. Our goal is to improve the Red Standard Poodle, a color that is still relatively new.(read the history of the Red Standard Poodle) We strive for great health, sound structure, wonderful temperament and of course a nice rich red with black points. We do this by genetic health testing. We test all our parent dogs for vWD (Von Willebrands): a clotting disorder, NE (Neonatal Encephalopathy):, water on the brain and seizure disorder, and DM (Degenerative Myelopathy): narrowing of the spine in later years. We certify hips, eyes, and cardiac with OFA and all our dogs have the Chic#.
.
We also strive for genetic diversity by working with other trusted breeders. We feed RAW diet and supplement with grainfree kibble, we like Acana or Fromm. (More on this on the poodle nutrition page) all of this helps contribute to the betterment of the breed and healthier Standard Poodles which means fewer trips to the vet and hopefully longer healthier lives. We breed for ourselves first with the rest of the pups going to wonderful pet homes. We sell on limited AKC registration (this means no breeding rights) unless private arrangements are made.

As a breeders we feel it is our responsibility to make sure my pups never end up in a shelter. I give lifetime support and advice as well as a two year health guarantee. I have a private facebook page for my puppy people where we can keep in touch, share stories, pictures and ideas or just talk about our poodles. It has turned out to be a great way to see our pups as they grow and develop. I have met the best people through my pups. 

We are the safety net. If something unforeseen happens and one of our families is no longer able to care for their pet I will take the pup back at any age and either keep it or re home it to a vetted family. We want every dog to have a wonderful home
.